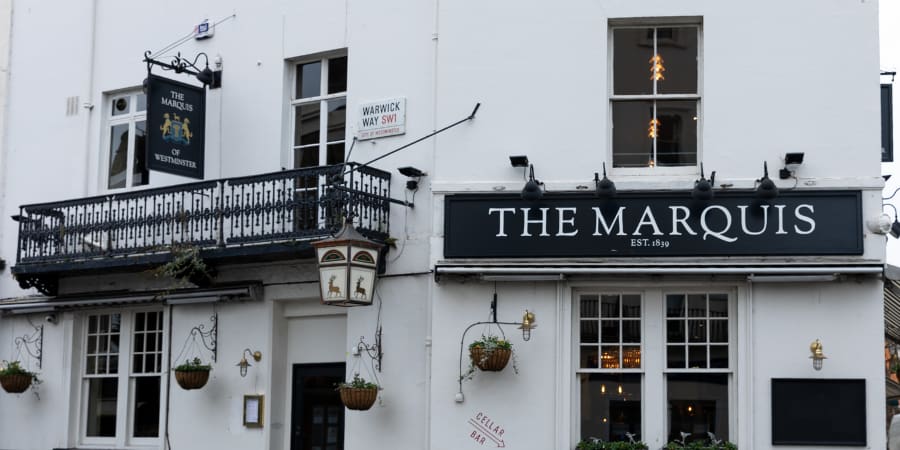 Welcome to The Marquis of Westminster - a friendly pub in Pimlico. We're proud to serve fine ales, wines & gin, as well as our delicious bespoke menu.
First established in 1839 as a corner house, The Marquis of Westminster can be spotted easily by its four fabulous red telephone boxes opposite. The eponymous marquis, despite being a prolific racehorse owner (something he regarded as an aristocratic duty), never gambled... nor did he celebrate any of his four Derby winners with a pint, as he was completely teetotal!
We hope to see you very soon at the The Marquis of Westminster.
Family Policy
Children are welcome until 9pm, every day and must be supervised at all times. We have highchairs available for use if required.